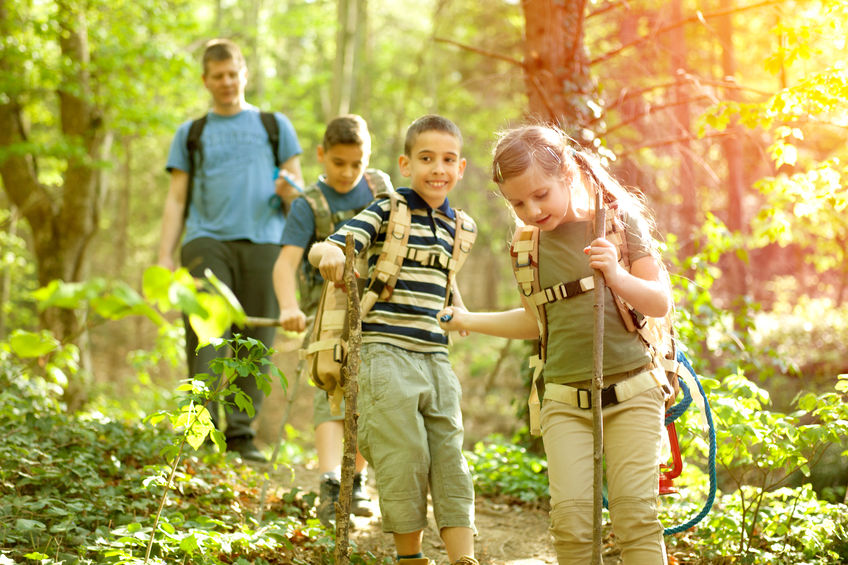 If you're looking to teach your child about the natural world and want to slow down their fast-paced lifestyle, a camping trip may be the perfect thing to try.
Bringing your child camping during their formative years is important for their development and exposes them to areas of the world they may be unaccustomed to. Although camping may not be for every child, it's a great learning experience and certainly something worth trying out.
They learn about the natural world
A great way to have your child connect with nature is by taking them on a camping trip. Your child will be exposed to many different plants, animals and activities that will teach them about the natural world and how we coexist with it.
Whether you take a nature walk looking for different critters and insects, discover and inspect different plants, trees or rocks, or anything in between, you'll be allowing your child to gain a better understanding of the wild.
They become self-reliant
Although it may be years before they need to take care of themselves completely, camping instills good habits that will translate well to your child's adult life.
By learning how to start a fire, set up a tent or even how to catch a fish, your child will improve their problem solving, learn how to overcome obstacles and more. And in the event that they are in an emergency situation in the future, they will have a better chance of staying safe with the knowledge they picked up on camping trips.
They unplug from technology
Younger generations have grown up with technology at their fingertips. While this certainly has its benefits, it's sometimes helpful to turn off electronics to let your youngster's imagination run wild.
Taking your child camping is a great way to shut off their tablets and other devices for a day or two. Your child will have many things to keep them stimulated and it will teach them to find entertainment in other ways.
According to the American Academy of Child & Adolescent Psychiatry, children that are 8-12 spend 4-6 hours a day looking at screens. Camping can help spark a passion for the outdoors and can cut down on screen time in the long run.
No matter how much your child enjoys their first outdoor experience, it can be natural for them to be nervous when going to sleep their first few nights outdoors. Bringing along their favorite stuffed animal can be a great way to have them feeling safe and secure while dozing off.
When your child wants a few extra buddies to take along on your upcoming nature adventure, The Zoo Factory has everything you need. View our inventory of stuffed animals to find the perfect outdoor companion for your child!