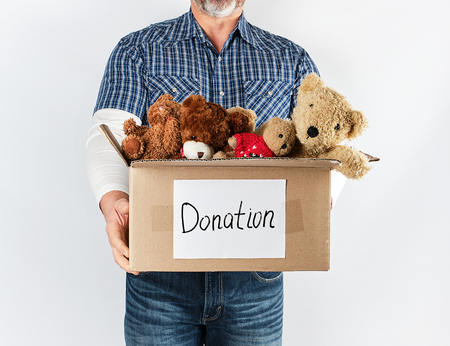 Our stuffable friends are always there to help us, and that includes helping out in the community. Many of the same benefits that a stuffable animal can have for our children can apply to families in need. Here are a few ways you and your child can help the community with stuffable animals.
Take stuffable animals to your local police or fire station
When police officers or firefighters respond to a situation, they often give stuffed animals to any children involved. After a traumatic event, a child is often in a lot of fear and pain, and a stuffable animal can help ease those emotions. To help, you can donate stuffable animals to your local police or fire station. You can also send them to Project Smile, a non-profit organization which donates stuffed animals, coloring books, and children's books to police officers, fire fighters, and paramedics around the country.
Donate them to your local animal shelter
As much as kids can benefit from stuffable animals, so can pets. Dogs in particular love stuffable animals; they're fun to play with and can ease anxiety. Just be sure to remove any buttons or zippers before you donate them.
Get involved with a stuffed animal drive
With the power of numbers, people can really make a difference. Local charities or schools often have charity drives, and they'll donate what they've collected to children in need. That could range from local children living in poverty, to children in another country who have just survived a natural disaster.
Would you like to give a stuffable animal to a child in need? The Zoo Factory can help. Check out our inventory to see how you can start making a difference.