A holiday usually celebrated by couples, Valentine's Day is also a wonderful opportunity to remind your daughter just how much you love her. You daughter will love spending the day with you and whether you decide to bake pink cupcakes together or let your child introduce you to her current favorite movie, there are so many ways to make this holiday a special one for your entire family. And with Valentine's Day landing on a Sunday this year, you will have plenty of time to spend with your daughter during the day while still being able to enjoy a night out with your spouse.
Looking for a gift your daughter will love? The Zoo Factory has some sweet ideas for her and her favorite stuffed friends:
Jewelry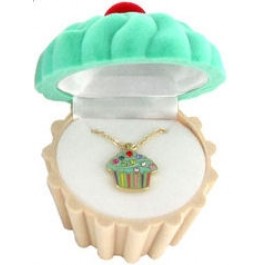 The perfect daddy-daughter Valentine's Day gift, surprise your daughter with an adorable necklace this year. From bumble bees to cupcakes and ladybugs, there are a wide variety of options to choose from, each in a unique box that compliments the jewelry inside. Whether you choose her favorite animal or a cupcake in her favorite color, your daughter will love wearing this Valentine's Day gift from you.
"Little Secrets" Heart
Whether paired with a new stuffed animal or for your daughter's favorite stuffed pal to hold, this 16 inch heart is available in purple, pink and red. Each color has a different Valentine's Day themed message embroidered on it and a secret compartment perfect for storing a Valentine inside.
A New Dress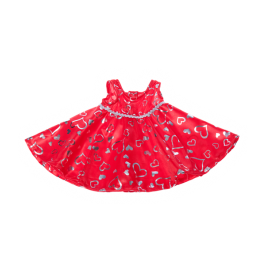 Planning a fancy brunch or an afternoon tea party with your daughter this Valentine's Day? Come prepared with a new dress for her teddy bear. Some of our favorite outfits for the holiday include the red dress with silver hearts, the black dress with pink hearts and the pink satin tutu!
There are so many great ways to make Valentine's Day special for your daughter, so why not start a new tradition with her this year? With the holiday less than a month away, place your gift order soon to make sure it arrives in time.
Happy Valentine's Day from The Zoo Factory!