Stuff-Your-Own Animal Parties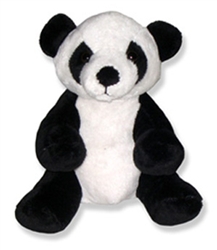 All kids love being creative and personalizing their items, their living space, and even their clothes. To present them with a new toy, that they can create to be their own, is to give "the.best.gift.EVER".
This is a great party idea for a few other reasons too. Specifically, the kids stay busy. Not to mention, "Stuff-your-own animal" parties are easy to clean up after, and they create a memorable experience for your child and his or her friends.
First, look over our collection of stuffed animals; choose a wide array to give kids a selection. Alternatively, you could choose to go with the same animal, if you want to eliminate the possibility of an argument. When getting the supplies, be sure to grab a few extra in case of mistakes.
Set up stuffing stations for the party, and include anything extra you deem fun. For example, since kids are making their own outfits for these animals, you can include things like rhinestones, sequins, and fabric paint to let them create custom fashions on their new friends.
Work on the animals in the beginning of the party, because then you can create even more fun afterwards. One of the best ideas is to create a manhunt. The guest of honor, or the birthday child, hides his or her animal, and the guests must follow clues to find where it is hidden. This creates exciting, educational fun. The person who finds the animal wins a prize. You can give away a cool accessory as a great gift for the winner.
A great idea for snacks is to bake cookies and decorate them like the various animals you've stocked up. If you don't have a hand for decorating, you can find some here.
Create a pre-determined location to place the animals during cake and ice-cream time, to keep the animals clean. Finalize the party with a fairytale about the animals, highlighting each child's creation with a role in the story.
We promise, you'll win parent-of-the-year award!

[msh_feedburner]