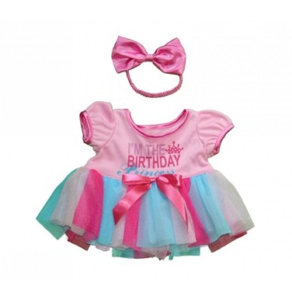 From decorations to food and games, there is much to take into consideration when planning a birthday party for your child. A day that only comes around once a year, this is one that you want your little one to remember for years to come. But how do you make sure that you have everything covered before all your young guests arrive?
For parents looking to plan a bear-y memorable birthday party for their child, The Zoo Factory has put together a detailed checklist of what you need to get ready before party time!
Food
The first thing to decide – even before sending out invitations – is if you are planning to feed your young guests a full meal or if you will just be serving up snacks. Although you may be inclined to serve up some fancy foods, we recommend sticking with kid-friendly staples. Talk to your child about what foods they would like to eat – chances are the other children will have similar food tastes.
Decorations
Regardless of if you are hosting your big birthday bash indoors or out, there decorations are a wonderful way to get everyone excited. Work with your child to pick out balloons and streamers in their favorite colors. You can also pick up birthday-themed plastic tablecloths and paper plates for easy clean up.
Games & Activities
The most exciting part of any child's birthday party: The games! Work with your child to decide what games, activities and crafts they would like to with their friends, coming up with plenty of ideas to keep them busy throughout the celebration.
One activity that every child will enjoy is making their own stuffed animal! The Zoo Factory offers plenty of different stuffable animal kits for your child and their friends to make. Both 8" and 16" animals are available in sets of three or four; or you can choose each stuffable animal by hand.
Once you place your order, all you will need to get the festivities started is plenty of stuffing!
Stuffable Animal Accessories
Along with offering stuffable animal kits, The Zoo Factory also has accessories for you to customize your furry friends will. Have each child make a wish on a Wishing Star before placing it inside their animal, and send everyone home with a Take Me Home Carry Box for their new best friend.
You can even order a special birthday outfit for the birthday child's bear to wear. Happy Birthday t-shirts are available in red and blue, and this birthday dress is perfect for a princess-themed party.
Place your Zoo Factory order online or give us a call at 866-993-3325 for assistance choosing the right items for your birthday celebration!