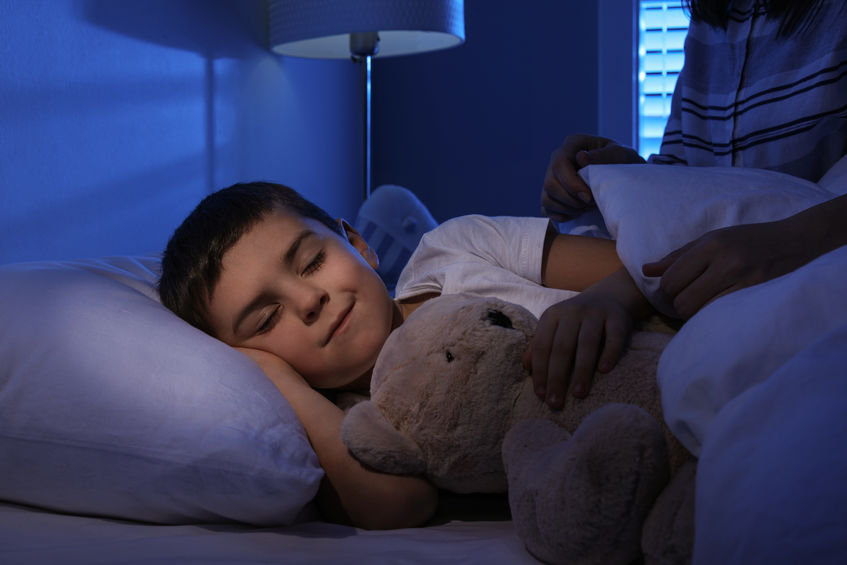 Dreaded are the nights your child doesn't sleep, whether they are flat-out refusing to go to bed or waking you up often because they simply can't sleep at all. Establishing a bedtime routine often becomes a nightly battle with little ones. Unfortunately, the effects of poor sleep can extend from the night well into the morning, following your child to school which can contribute to trouble retaining information, a lack of concentration, and even behavioral problems.
However, recent research shows that there are a variety of ways to remedy these problems, some of which might surprise you!  A healthy sleep routine should be encouraged by both parents and educators.
Creating a bedtime routine
Research has shown that teddy bears can be effective when demonstrating a sleep routine to a child. Parents and educators alike have been using the teddy bear to teach children how to develop a bed time routine. By having a child instruct a teddy bear on how to get ready for bed, much like a parent would instruct a child, a child can learn to model and mock the behavior.
A source of comfort
Teddy bears can not only help create a bedtime routine, but they can also provide a source of comfort. After all, who wouldn't feel at ease curling up in bed with their favorite teddy? This is especially helpful for kids that deal with nightmares, as a teddy bear can keep them calm and hopefully keep the nightmares away.
Interested in incorporating a beloved teddy bear into your child's bedtime routine? Visit The Zoo Factory today and choose from dozens of fun and soft teddy bears and animals.