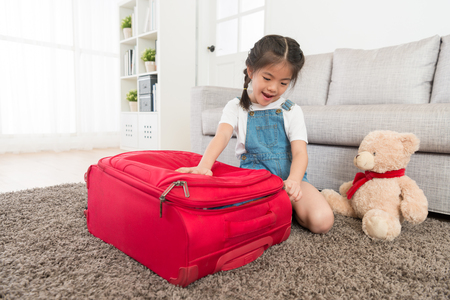 If you and the family are heading out on your next trip, then don't be surprised if your little ones start wanting to bring their favorite stuffed animal along. A stuffed animal traveling companion is always a great thing to have, but you'll want to take care of it so that your child's stuffed animal returns home safe and sound.
Make sure they're in good condition
Traveling can really take its toll, both on humans and on stuffed animals. Before you head off on your trip, you'll want to check the condition of your child's stuffed animal. If it's seen better days, then you should plan on fixing it up a few days before you leave.
Have a separate bag for your stuffed animal
We've all heard the story of a child losing their favorite stuffed animal at the airport. Don't let your child or their stuffed animal be one of them. While your child may want to hold onto their stuffed animal at all times, it's often better if you keep them in a bag while you're moving about. This will prevent your child from dropping it or accidentally leaving it in an airport bathroom. If you're flying, you can keep the stuffed animal in a carry-on bag or check bag, but it may be better to keep it in a carry on in case your child wants to play with it while they're on the plane.
Bring along some clothes for your stuffed animal
A fun part of your child bringing their stuffed animal along for the trip is having that stuffed animal participate in the activities. To do this, bring along some clothes fitted for your stuffed animal so that they can look the part. For example, if you're heading to a beach resort, grab a swimsuit for the stuffed animal to wear by the water.
Looking for a traveling companion for your next family vacation? Then take a look at the stuffable animals and outfits we at The Zoo Factory have today!