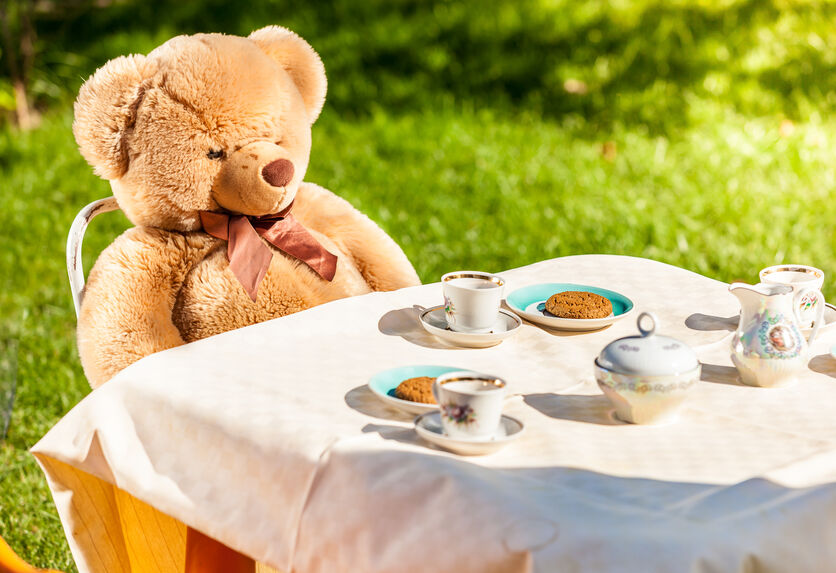 There are few things in the world as beautiful as the imagination of a child. If your child is eager to imagine, embrace it!
A great way to encourage imaginative play, which can come with various benefits, is to help your child throw a teddy bear tea party. Here are a few ways to get started:
Think As a Child
In order to start preparing for a teddy bear tea party, it is important to get into the mind of your child. Allow your child to inspire you. Sit down with your child and help them brainstorm party ideas. Make sure you listen to them, consider which ideas you can truly make happen for them. For example, if they want to serve chicken fingers, embrace it!
Maybe they want a party complete with fancy dresses and top hats, or a more casual tea party with pajamas and a few favorite books. Don't forget to invite a few favorite teddy bears to the brainstorming session; after all, the party is for them!
Do the Work Together
Consider letting your child "host" their teddy bear tea party which will give them an opportunity to prepare for something. Take a trip to your favorite store to choose some affordable decorations. Use markers and papers at home to create several invitations. Let your child help you prepare a simple cookie recipe and assign them the job of "head taste tester."
Before the party begins, let your child go get ready for their party as you take care of the final touches.
Be Sure to Celebrate
Don't be afraid to let yourself go and join in on the fun. Once you and your child have prepared the party, it's time to sit down with their favorite teddy bear friends and take it all in. Watch them imagine and simply follow their lead. Most of all, don't forget to capture a few photos of what will certainly be a priceless memory. Free yourself up to completely dive into your child's world and enjoy, you'll be glad you did.
Hoping to expand the guest list? Visit The Zoo Factory for all different kinds of animals eager to come to the next tea party!