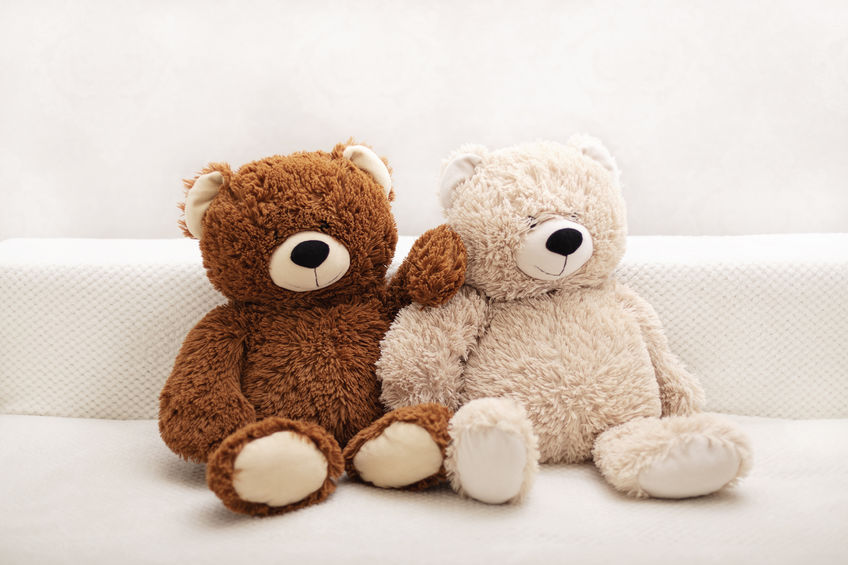 Teddy bears are used in children's hospitals, senior living homes, and by psychologists as therapeutic tools which help our minds cope with life events and circumstances. These soft and cuddly animals make for great collector's items and even cute decorations, but they can also impact people's lives for the better. Research has shown that teddy bears can help individuals cope with Alzheimer's and childhood trauma. Learn more below:
Healing Childhood Trauma

If a person struggles with their worth or feels unlovable, it's because something created these core beliefs very early. Childhood trauma is usually the culprit and when left ignored, it festers into a broken adulthood.
So how do you deal with childhood trauma in adulthood? You must first deal with the inner child, which a teddy bear is representative of. Adults can use their new companion to represent how they wanted to be treated as a child.
This behavior of treating the teddy bear as an actual child should be on-going for changes to take effect. This may feel strange at first, but it helps the adult learn how to nurture others, feel less alone, and realize that self-care is important.
Therapy for Alzheimer's
Sometimes the simplest things can bring pleasure to someone. Teddy bears give Alzheimer's patients something to love and cherish and even take care of. It's a great tool to help the patient connect with their world and feel a part of it.
If the patient has trouble relating with other people, dramatic play is a great way to foster that connection and relate in a meaningful way. For some, the teddy bear alone is helpful and gives them something to "talk" to.
Others like to care for the bear as they would a baby and give it a lot of affection. For some seniors, this fulfills their day and gives them a sense of responsibility.
We hope the next time you look at a teddy bear, you'll see that it can be used as more than just a child's toy. At the Zoo Factory, we have a wide variety of 8 and 16 inch bears and other stuffed animals for bulk sale. We also have a selection of outfits that can enhance the therapy experience for you.