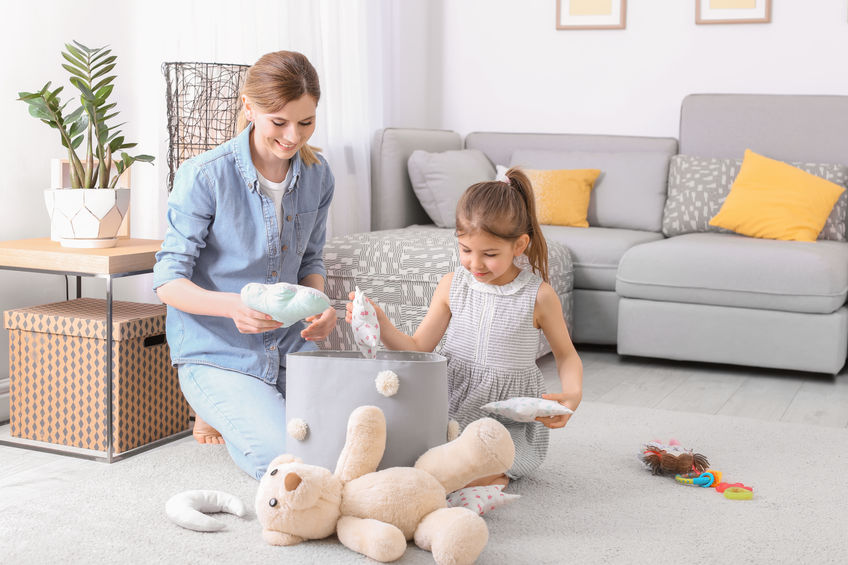 Spring isn't just the time to trade out your sweaters for your t-shirts; it's also a chance to clean out your home. Spring cleaning can seem overwhelming when you're doing it just for yourself, but even more so when you have your kids involved. They may not want to get rid of that toy truck (even though they haven't touched it in a year), or they may not want to help out at all. That's why we've put together these spring cleaning tips for parents: 
Start small
Don't think that you can clean out your house all in one day. Instead, start small. Tackle one room each day and make your child's task simple (such as separating the toys that they do want from the toys that they don't want by placing them into buckets).  
Give your child's toys a good home
Your kids may resist giving up any of their toys, even if they haven't touched a majority of those toys in months. To avoid this, find organizations where you could donate the toys to. This will emphasize that the toys are going to a good home to children in need instead of the garbage bin. 
Find some storage space
There may be some items that you and your child will want to keep but may not have room for. Things such as artwork, their first blankie, or other types of sentimental items can be stored away in bins so that you can still hang onto them, but they're not taking up as much space.  
Make it fun
Spring cleaning doesn't have to be a tiring chore, it can be fun if you set your mind to it. Put on some music, or make it a competition to see how many toys you and your child can find and donate in a day. You can also encourage them by giving them a prize at the end of it, such as ice cream, a trip to the zoo, or even a new toy. Tell them that if they get rid of their old toys, they'll have more room for new ones.  
If you've cleaned out your house and find that you have a little bit more room, then a stuffable animal from The Zoo Factory can be a great reward. Look through our website to get started!