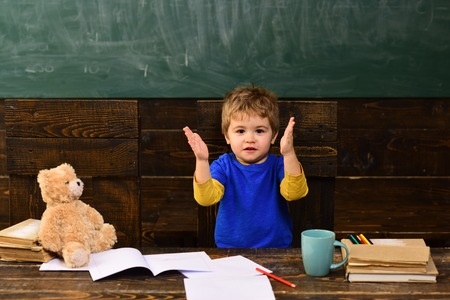 Stuffed animals can work wonders in a classroom full of young children, and we love the idea of incorporating them into an educational setting.
Here are a few of The Zoo Factory's favorite ways that stuffed animals can be used in a classroom setting.
Consider a Class mascot
A cuddly and unique stuffed animal can make the perfect class mascot. Mascots create a sense of belonging, uniting everyone in the class and representing diverse classrooms as a solidified unit. Class mascots make kids excited to go to school every day, giving them something fun to look forward to. These special class heroes can increase classroom morale with minimal effort.
Create a Reading or Writing Partner
Stuffed animals serve as the perfect audience for reading and writing practice. Letting students read books out loud to stuffed animals allows them to practice reading comprehension and fluency while minimizing nerves. For editing help, have students write a few thoughts down and let them read these thoughts out loud to a stuffed animal to listen for writing mistakes. Reading with a non-judgmental stuffed animal causes an increase in confidence (and fun!) for young students.
Offer Recognition and Reward
Kids love positive recognition and rewards for appropriate behaviors and actions. Use stuffed animals in the classroom as a tool for rewarding students for following your classroom rules. For example, let a student that demonstrates good manners sit with a stuffed animal on their desk during class. If a student does a particularly good job with reading something out loud or mastering other course content, let them pick out a stuffed animal to carry around for the day.
There is no shortage of fun ways to use stuffed animals in the classroom! Find teddy bears, unicorns, sea creatures, farm animals, and more at The Zoo Factory.