There is a lot that goes into planning a holiday party and from the dinner menu to the hors d'oeuvres and the drink list, almost everything is planned around the adults. This year, why not come up with something special for the kids to do? There are plenty of games and activities to include in your festivities, like gingerbread house making or karaoke. Parents and children alike will love that you offered something fun for your youngest guests to do. Our favorite holiday party activity: Stuffable animal kits!
Stuff a Festive Friend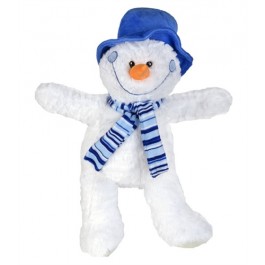 Make your holiday party one to remember with holiday stuffable animal kits that the kids will have a great time making. The Zoo Factory kits have Velcro closure on the back, making this a project that your young guests will be able to do without much assistance. There are so many adorable and festive animals to choose from, like Chilly the Polar Bear, Icicle the Snowman and Christmas Bear. All you need is some stuffing!
Dress Your Stuffed Animals in Style
Another great Christmas gift idea is a special outfit for your child's favorite stuffed animal. Get in the holiday spirit with the adorable red and green Christmas Elf Outfit or the fun and festive Santa Clause T-Shirt. With outfits like these, your stuffed friend will be the star of the season.
Whether you are looking for a new stuffed animal friend or a festive outfit for your favorite teddy bear, The Zoo Factory has everything you need to make this holiday season special for your children. Place your order online or by phone at 866-993-3325.We hope you have a happy holiday season!