Molding your little one into a sports fan takes some work, especially when it comes to cheering for a specific team. Families don their children in clothing of their favorite teams, and even take them to a game when they're young to get them prepared for a life of being a fan for the rest of their lives.
Another way to get the little one prepared is to get them a stuffed animal to hold on to that resembles a teams mascot or nickname.You have to be creative and imaginative, since these aren't official sports stuffed animals, but the psychological factors in having your child hold on to something that represents your team could pay off in the long run.
Think of it like this, if your children's favorite stuffed animal is an Eagle, maybe he'll want to become a Philadelphia Eagles fan! Or if you want your child to grow up being an Eagles fan, get him an Eagle stuffed animal.
So with the NFL Draft taking place this weekend, lets go through The Zoo Factory's stuffed animals you can give to your children to mold them into an NFL fan!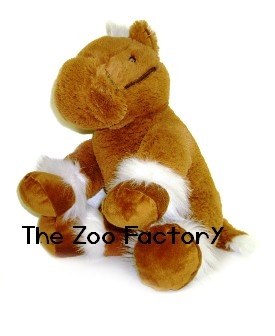 Denver Broncos — One of the most storied franchises in the entire league that  also boasts possibly the best quarterback to ever live in Peyton Manning, this horse replicates that of the Broncos logo, which is a horse.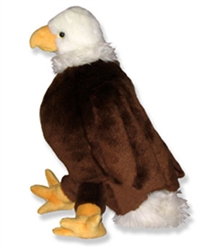 Philadelphia Eagles — If your son or daughter's favorite bird is an Eagle, chances are they could very well grow up to be an Eagles fan. The Philadelphia Eagles have never won a Super Bowl, but maybe your little fan's spirit can push them over the top.
Jacksonville Jaguars — This cool looking stuffed animal could represent your children's love for the Jaguars. The Jaguars haven't been the best team in the league of late, but with a new ownership, your little one could be the first one on the bandwagon.
Cincinnati Bengals — What kid wouldn't want to grow up a Bengals fan when dragging this guy around town. If you name him "Cinci," your child may be well on his way to becoming a big time Bengals fan.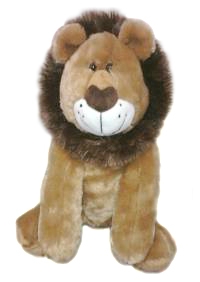 Detroit Lions — Not only does a lion represent the king of the jungle, it could show your children's love for the Detroit Lions. Couldn't you see your child squeezing this sports stuffed animal when the Lions are making a last minute attempt to win the game? Or could that be you?!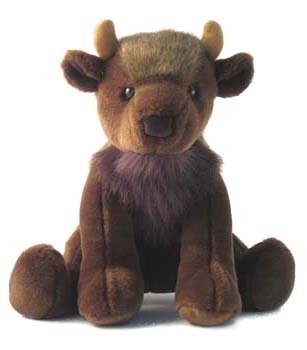 Buffalo Bills — Just like this cute and lovable stuffed animal, the Buffalo Bills are one of the more lovable teams in the NFL. They're sometimes lovable for the wrong reasons, because they tend to lose more games than they win, but their fans are passionate and love their fans through thick and thin. Just a warning, you might need to hold this tight during close games!
Miami Dolphins — This is a great gift for any young Dolphins fan. This stuffed animal not only looks exactly like Miami's logo, but it's cute like the Dolphins new logo too.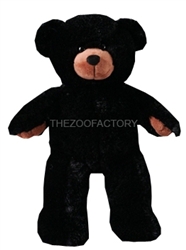 Chicago Bears — This big bad Bear could represent your child's love for the Chicago Bears. The Bears are known for having a punishing defense, and there's not a better way in representing that than having this bear in your arms. If you want your child growing up to root for one of the oldest and most storied franchises in the NFL, this loveable sports stuffed animal is for you!
Remember, these stuffed animals are not licensed NFL products, nor are they officially affiliated with any team, but with a little creativeness these stuffed animals could easily represent the love for their favorite team — and it doesn't even have to be a football team. Browse our collection and see what stuffable animal could be the one to mold your child into a big sports fan today!