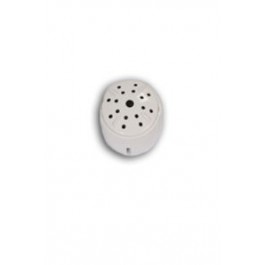 There are personal touches that artists attribute to their work so that everyone knows who made that specific piece, most of the time taking the form of a signature, but what about another type of personal touch, one that everyone will know within ear shot?
At The Zoo Factory, we offer one of the most personal touches of all; your voice. With our recordable sound chips, you can create up to 10-seconds of special message that you will be able to record with your own voice, so that any project, from stuffed animals to action figures, will make sure to have your personal touch, one that is the hardest to replicate.
Don't stop at just using your pre-recorded voice, look into using any sound that you wish to have recorded and created to share. If you wanted to have the sound of a calm brook or waves breaking on the shore you can have that. The possibilities are endless, only bound by the limits of your imagination.
The Zoo Factory has the perfect sound chip for you.
Looking for the sound of a dog barking or a cow mooing? Looking to create an atmosphere of wonder and mystery, there is the sound of a wolf howling that will echo through anyone who the piece is for. For those that desire the sounds of animals then we will also be able to assist you with the pre-recorded sounds chips, with sounds of your animal creations.
The Zoo Factory offers hundreds of sound chips for every piece of art that you are able to imagine! Check out our selection or contact us today for more information.