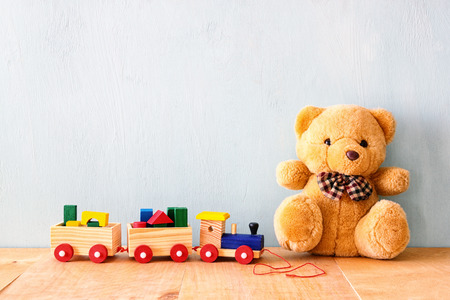 Along the Hudson Valley sits an old, Victorian farmhouse filled with thousands of teddy bears. Turns out, it's a museum dedicated to teddy bears and other childhood toys.
From Victorian Farmhouse to Teddy Bear Museum
The Den of Marbletown has transformed a Victorian farmhouse from the 1860's into a unique tourist attraction. It houses over 5,000 Steiff teddy bears along with other staple childhood toys.  A historical house filled with old toys might sound a bit creepy, but luckily, owners Steve and Nan Ferri have done these fluffy friends justice.  Their museum is interactive, welcoming, and fun. Birthday parties, school field trips, and young families all enjoy the space to play, explore, and learn.
Meals Fit for Papa Bear
Papa Bear's Kitchen and Mama Bear's Lounge offer healthy and affordable meals that can be enjoyed in communal spaces.  Board games and a magical closet containing classic toys will accompany your meal, and in the summer time, blankets and picnic baskets are available to enjoy around the farm grounds or a soothing stream.
A Place for Artists and Historians
The museum itself is always refreshed with rotating collections and classics revived from the famous FAO Schwarz toy store. Local artists present gallery shows within the space, and other museums collaborate with this unique attraction to share their own rare bears.  Recently on load was the "the Holy Grail" of Steiff Collectors: the 1904 Rod Bear which features the first attempt at movable joints on a toy.
Need a friend to accompany you on your trip to The Den of Marbletown? Look no further than The Zoo Factory. We have plenty of stuffable animals and dolls who will just love a trip to a teddy bear museum!