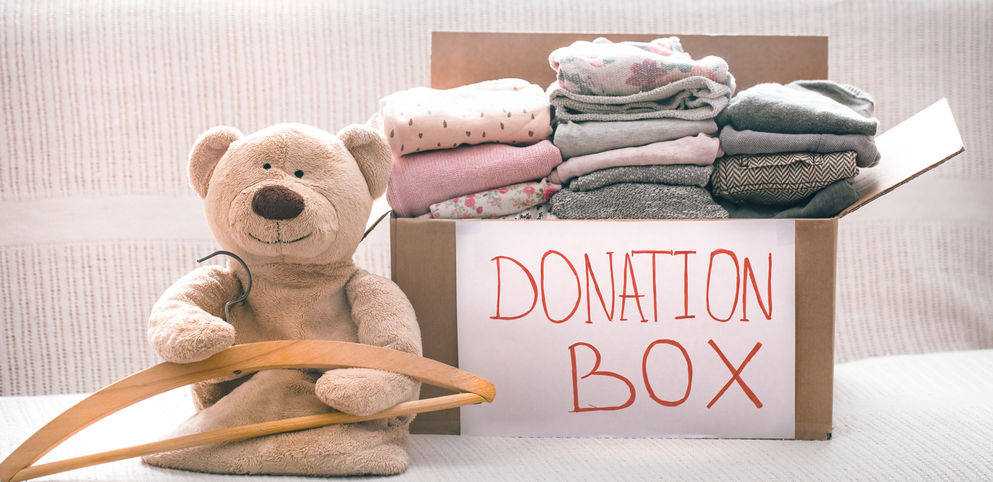 The holidays are the season of giving. That doesn't just mean giving gifts to our loved ones; it also means giving back to the community. One way we can give back is to donate old baby items we are no longer using. As parents, we understand how expensive raising children can be. So, donating your old baby items can seriously help some families that have fallen on hard times.
Here we explain how, where, and what old baby items you can donate this holiday season.
What to donate
Before you start throwing everything you have into the donation bin, stop for a moment to see what you're actually donating. First off, there are some items you may want to keep for sentimental reasons or if you're planning on having another child down the road. Secondly, there are some items that donation places will not accept. Used bottles, expired car seats (yes, car seats have an expiration date!), or used crib mattresses are a few items that should not be donated.
Below are items that you can donate to your local charity:
Baby clothes
New diapers and/or wipes
Car seats that are not expired
Cribs that are safety compliant
Unused baby food or formula
High chairs
Bouncy seats
Walkers
Baby toys
Where to donate
Now that you have set aside some items to donate, it's time to pack them up. But where exactly can you take them? Here are a few ideas:
Thrift Stores: Community non-profits such as Goodwill and the Salvation Army will take your old baby items and sell them at a deeply discounted price.
Baby Banks: These are non-profit organizations that are basically just like food banks except for baby items.
Religious Centers: Many religious organizations, no matter their affiliation, will take old items and donate them to people in need.
Social Media: Many parenting groups on social media will help spread the word on organizations or individuals in need of baby items.
Here at The Zoo Factory, we hope all kids and families have a happy holiday season. For more child caring tips, read through our blog today!