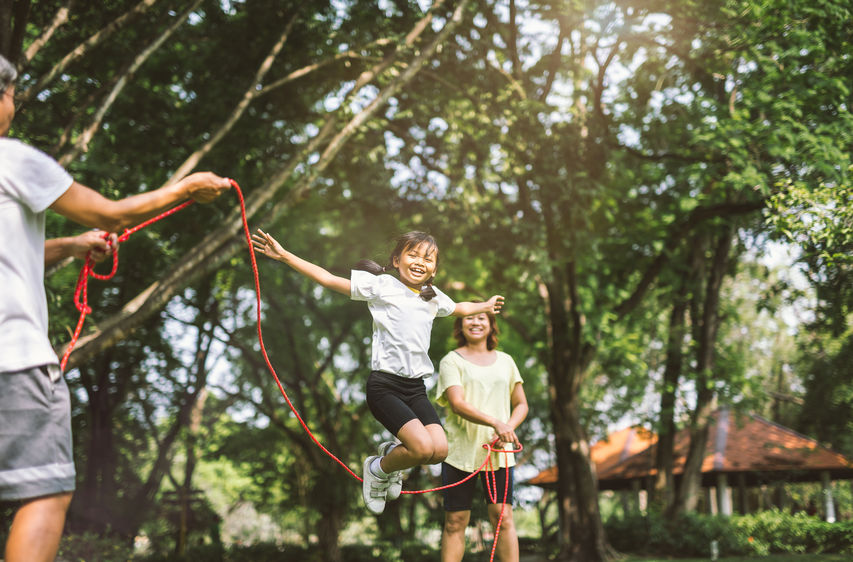 In a little over a month, our kids will be out of school and starting their summer vacations. But COVID-19 is still a concern. While most of us adults will be vaccinated during the summer months, kids under the age of 12 likely won't be. That's because the FDA has not yet authorized any of the current vaccines to be administered to children, and that likely won't change before the beginning of summer.
However, that doesn't mean you and your family can't enjoy themselves this summer. Here are some fun and safe summer activities the entire family can enjoy in 2021:
Go camping or to a secluded getaway
If you're eager to get away from home, camping is a great bet. Unlike other types of vacations, you won't be interacting with too many strangers. Plus, you'll get to enjoy the great outdoors. Even if you don't want to spend your time in a tent, cabins or an Airbnb are still safe alternatives. They're at least better than hotels where you have to share eating areas and stay in close quarters with other guests.
Visit friends or relatives
Chances are that the kids haven't seen grandma or grandpa in quite some time. But the CDC has updated their guidelines, saying that fully vaccinated people can interact with unvaccinated people from a single household. This means that even if your kids aren't vaccinated yet, they pose little threat to their grandparents or other elderly family members.
Start a new project or hobby
If you're not comfortable traveling yet, there is still plenty for you to do in the comfort of your own home. Encourage your kids to pick up a new project or hobby. Plus, thanks to online resources like YouTube or Udemy, it's easier now than ever to learn new tricks in the comfort of your own home. They can start gardening, drawing, painting, or anything else that may interest them.
Take a virtual tour
Many famous sites around the world are now offering virtual tours for families who can't travel. Gettysburg, the Louvre, and the Smithsonian are just some of the many sites that offer online tours. So, settle down with the kids and get ready to experience some of the world's greatest wonders.
If you're looking to get your kid something special this summer, look through our inventory here at The Zoo Factory today!