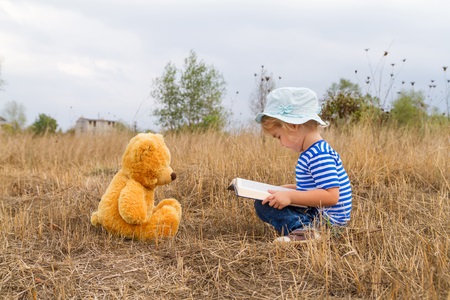 As a parent, it can become overwhelming to feel the judgements of other parents.  People will likely lecture you, specifically as your children grow, on what types of items your children should be growing out of.
The Zoo Factory has highlighted how a child's attachment to a stuffed animal is not as alarming as many parents believe.
Children are Less Shy with Attachments to Objects
When a child has an attachment to an object such as a teddy bear or blanket, they generally feel more brave and comfortable in uncomfortable situations.
As children develop attachments to comforting objects, they will learn to interact in a comfortable manner. A child doesn't receive any judgments from a teddy bear which is why children often view them as "friends" and gain a sense of security from them, regardless of their age.
Increased Empathy in Social Situations
As children establish bonds with comforting objects such as teddy bears, they learn how to handle transitions along with unfamiliar environments. When a child has the comfort of a stuffed animal, it usually increases their overall empathy and helps them to understand other people's desire to feel comfort. Children care deeply about their stuffed animals which helps them develop a sense of empathy for people as well.
As children grow into adolescence and adulthood, they will eventually let go of their beloved friend, but every child has their own schedule.
Do you recall a stuffed animal or blanket that you were really attached to? You might still even have it somewhere! The Zoo Factory has a variety of stuffed animals that might just be your child's new best friend for life.