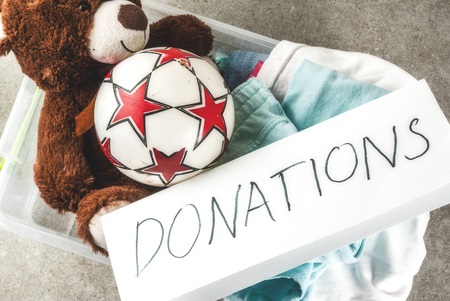 Stuffed animals provide love, hope, and joy to children of all ages; however, many children only receive stuffed animals and other toys through donations.
Donating stuffed animals is a great way to provide hope to a child in a tough situation and The Zoo Factory has some tips on how to make a successful donation.
Help Your Child Understand
While you might have the best intentions, your child might not understand why you are giving away their stuffed animals to a stranger. Although decluttering your home sounds inviting, your child might need some time to understand why it is important to donate.
Have a conversation with your child about the concept of charity. Explain how their older stuffed animals will help make another child happy and how important that is. Help your child be involved in the process of donating and let them help you pick the best place to send their stuffed animals.
How to Find Teddy's New Home
Selecting where to donate stuffed animals will depend on where you live. However, many towns have similar locations for donating stuffed animals, just do some research to find the best place in your area.
Look into what local thrift stores allow stuffed animal donations. Many foster care agencies also appreciate more toys for their children. Depending on where you live, you can also consider donating to children's hospitals, women's homeless shelters, and school counselors. You might even consider doing to animal shelters for old, worn out stuffed animals.
Hashing out Policies and Logistics
When looking for the best location to donate your stuffed animals to, don't be afraid to ask some questions about donation policies. Too often well-intentioned donations end up in the trash due to unfollowed policies.
For example, if a place typically serves infants, you'll need to consider age-appropriate safety in terms of pieces that come off your stuffed toys.
You should also consider the logistics of your donation such as the best times to donate. Will your location accept one stuffed animal, or do you need to donate in groups? Should you drop off the items in bags or boxes? These questions will help you know the best way to make your donation count.
The Zoo Factory offers stuffable animals perfect for helping your child bring their next best friend to life. Purchase several stuffed animals with The Zoo Factory and have your child create several stuffed animals to donate as well.