What kid doesn't want to be surrounded by friends, family and a few stuffed animal kits waiting to be stuffed at a party? We know that sounds really fun and that's why the Zoo Factory offers party kits for birthdays and other social kid-friendly events!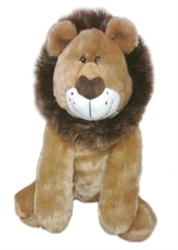 Each kit comes with either an 8-inch or 15-inch unstuffed animal, as well as a wishing star, a birth certificate for the newly created stuffed animal and a T-shirt. Stuffing is sold separately so you can buy as much, or as little as needed.
When you have a do-it-yourself stuffed animal party, guests will be thrilled to make their own gifts and leave with something they created. It's a real confidence booster for children because they know that the stuffed animal was something that they made. From choosing the animal, to stuffing, decorating and costuming, kids like the idea of being in charge of every step. And because there is no sewing involved, creating your own plush animal or doll has never been easier!
Children who make their own have a sense of pride in their work. The animal becomes more than just stuffing when it's filled with love and care! That's the beauty of stuffing your own; the bond can last forever!
So, if your child loves stuffed animals, consider hosting a stuff-you-own themed party and invite lots of friends to participate in the fun. And pick up some party extras such as stuffing, crayons and fabric paints to decorate the T-shirt and costumes.
Encourage your guests to visit our website to learn about all the different ways to accessorize a stuffable animal or plush doll. From sunglasses and shoes, to shirts, dresses and pants, the possibilities are endless. And of course, visitors to the site will also find neat accessories like play blankets, tents and toys. The sky is the limit when you choose a Zoo Factory stuffable animal or plush doll!