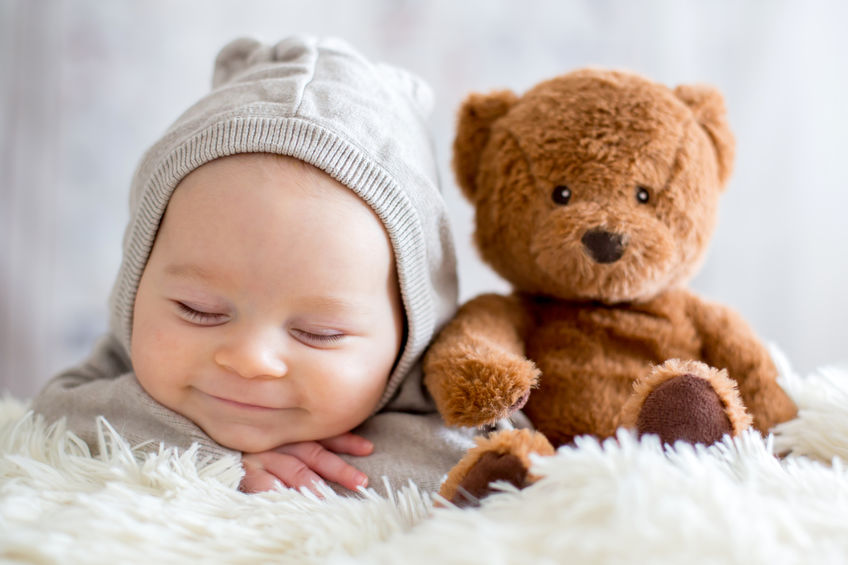 When it comes to bringing a newborn baby home, medical experts advise parents to do and not do many different things. SIDS (Sudden Infant Death Syndrome) is a leading cause of death for children under one year of age. An important piece of information parents should follow is to avoid placing toys, blankets or anything else into the crib that could increase chances of suffocation or SIDS.
The dangers of stuffed animals to newborns
While stuffed animals are cute, fuzzy and appealing to babies, they can pose a threat. Most babies learn to roll over between three and four months old, which increases the chances of suffocation. There are plenty of things you can do to decorate a nursery before it's safe to put blankets and animals in the crib.
Wait until about 12 months of age
Newborn babies don't have the strength or skill to remove items from their face while in the crib. This is why the American Academy of Pediatrics recommends that parents do not put soft objects in a baby's crib until 12 months of age. A soft object includes a stuffed animal, regardless of size.   
But keep an eye out for signs of maturity
There is a definite benefit of waiting for that first birthday before purchasing a plush friend for your baby. However, just like with many other things, you'll have to wait for signs of maturity and development, and not really a number. A good guideline is about one year, but when your baby can remove things from his or her face, that's when it's safe to start the snuggling!
At The Zoo Factory, we have tons of adorable and soft stuffed animal kits that make a great gift idea for your child's first birthday. By this milestone, you'll have a sense for what animals and colors your child prefers, making the buying process easier. Look through our inventory to get started!